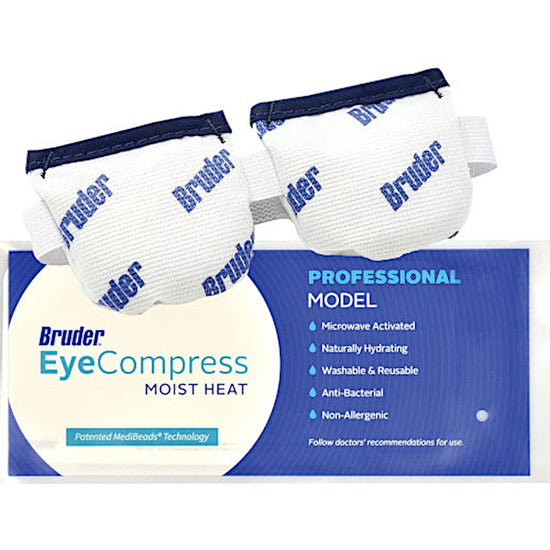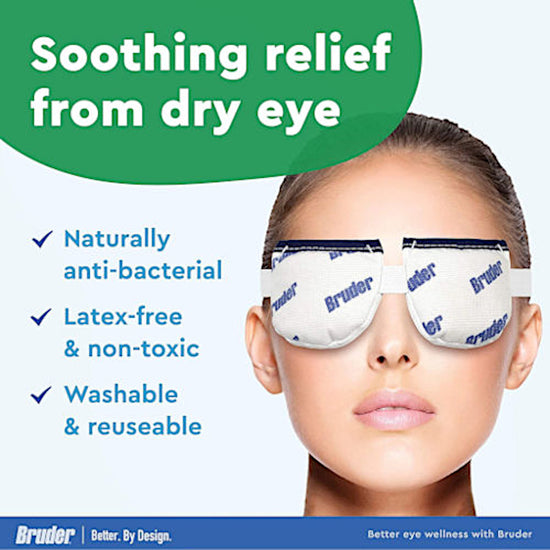 Bruder Eye Compress
Regular price

Sale price

$21.99

Unit price

per
Product Information
Recommended Use
Ingredients
Product Information
Soothing, heated dry eye compress: This warm eye compress emits precision heat, moisture and hydration to provide rejuvenating and soothing relief for tired eyes; Feels like a spa treatment for your eyes.
Extended heat natural relief: Bruder heat eye compress maintains even heat levels for 10 to 15 minutes while providing uniform moist heat and fast-acting relief.
Patented Medibeads Technology: This eye hydrating compress absorbs moisture from the air and when microwaved, the absorbed water is released as clean soothing moist heat, bringing a natural relief to dry and itchy eyes.
Easy to use microwave eye compress: Enjoy effective moist heat therapy, simply microwave the dry eye compress for 20 seconds and apply for 10 minutes for a quick heat therapy with this moist heating pad.
Washable and reusable heat eye compress: These eye pads are reusable and can be hand washed when needed.
A proven and natural way to treat chronic dry eye, MGD and blepharitis and to improve overall ocular surface health.
The compress helps stabilize the tear film, improves oil gland function and slows tear evaporation. Properly hydrated and lubricated eyes can expel debris more efficiently so your eyes will feel refreshed and rejuvenated.
Safe for frequent use
Self-hydrating- no need to add water
Non-allergenic
Washable and reusable
Recommended use: The Bruder Moist Heat Eye Compress refreshes, rejuvenates and relieves dryness simply, naturally and conveniently. Just place the compress in a clean microwave for 20-30 seconds, then apply over closed eyes for 8-10 minutes. The moist heat provides welcome relief in minutes. The compress will maintain prescribed heat levels for the entire treatment. Treatment can be repeated as often as necessary, typically one or two times a day.
Ingredients: Short term external use only, Anti-bacterial and Non-allergenic design components