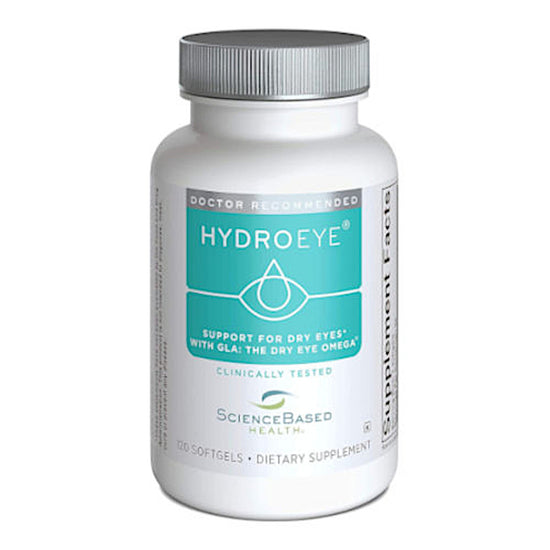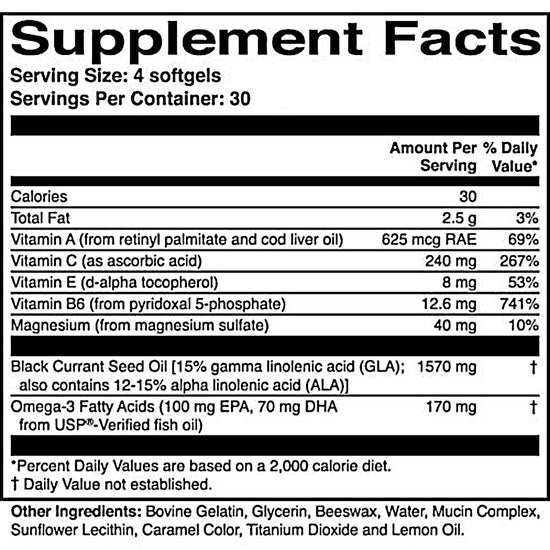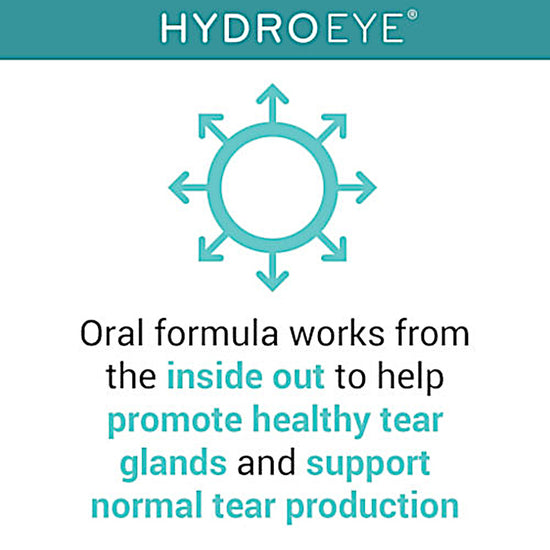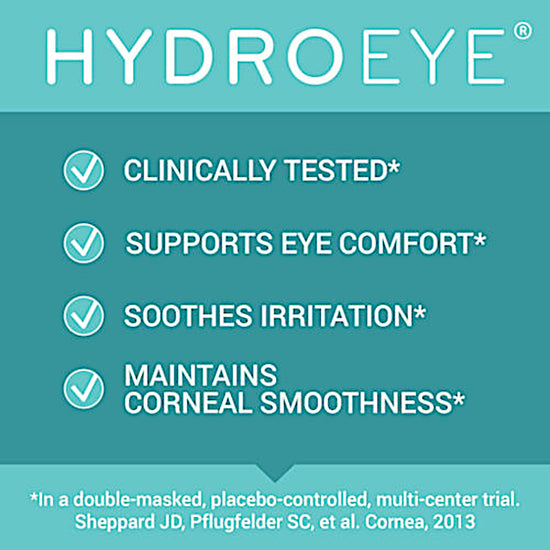 Hydroeye
Regular price

Sale price

$39.99

Unit price

per
Product Information
Recommended Use
Ingredients
Product Information
Powerful Dry Eye Formula | Clinically Tested

HydroEye is a patented nutritional formulation that works from the inside out to provide continuous support for dry, itchy eyes. HydroEye, clinically found to promote dry eye comfort in peer reviewed research, delivers a proprietary blend of GLA and omega 3 fatty acids (EPA and DHA), antioxidants and other key vitamins and minerals that work together to support a healthy tear film and soothe the ocular surface.
30 day supply: 120 capsules
 HydroEye Highlights
HydroEye has been clinically tested and found to support eye comfort, keep irritation at bay and maintain corneal smoothness in a double-blind, placebo-controlled, multi-center trial, published in the peer-reviewed journal, Cornea.

Read more about these important scientific findings

A leading, doctor-recommended dry eye supplement that relieves dry, itchy and irritated eyes due to: age, tear deficiency, contact lens wear, computer use, frequent flying, LASIK surgery, and other causes.

Works from the inside out to provide support and comfort for dry eyes.

Clinically shown to support a healthy tear film and ocular surface.

Patented formula features a balanced and proprietary blend of GLA, EPA, DHA and other nutrients.

The unique omega, GLA, has been found to support eye comfort in multiple clinical trials and is not easily obtained from the diet.

Recommended use: four softgels daily. TRYING HYDROEYE: 2 month minimum trial period is recommended.
Learn More
Features a proprietary blend of GLA, omega 3 fatty acids and nutrient cofactors that help soothe irritation, and support all three layers of the tear film.

View supplement facts

.

Much more powerful than flaxseed oil or fish oil alone, HydroEye provides the unique omega fatty acid,

GLA

, from black currant seed oil – which is not easily obtained from the diet, plus omega-3

EPA

and

DHA

from highly pure USP®-verified fish oil.

GLA

has been found to play a key role in dampening dry eye irritation in multiple clinical studies.

GLA

is not found in flaxseed or fish oil.

View studies on GLA's role in dry eye

.

Offers uninterrupted relief with continued use; results typically experienced within 30-60 days.

Money-back guarantee! Try HydroEye risk-free for 60 days.

Replaces or reduces the need for artificial tears/dry eye drops for most users.

Made from premium ingredients in NSF®-Certified facilities.
Tip for new HydroEye users:
New users should try HydroEye for 2 months before evaluating comfort, though benefits may begin much sooner. HydroEye is covered by a 60 day money-back satisfaction guarantee

. Patented oral formula works from the inside out to help promote healthy tear glands, and support normal tear production.
Note: use with anticoagulants may increase their effect and prolong prothrombin time. Pregnant or lactating women and individuals with known medical conditions should consult a physician before using. 
Recommended use: Take a total of four capsules daily, with meals (two capsules taken orally, twice daily).
Ingredients: Black Currant Seed Oil, Omega-3 Fatty Acids (100mg EPA, 70mg DHA), Bovine Gelatin, Beeswax, Sunflower Lecithin, Water, Titanium Dioxide, Caramel Color, Mucin complex, Lemon Oil